Over the years, we all know, I've binged a lot of TV shows, much like Riverdale of late. And though I'm easily entertained when it comes to films and shows (my expectations aren't too high when they don't need to be), that doesn't mean I'll accept everything. Far from it. So while I've given all of the shows listed below a fair chance, I was unable to finish or continue watching them. Even if some of them are really popular among other viewers.
Were there any shows you couldn't get in to? That you gave up on? Let me know!
Firstly, I'd like to address Pretty Little Liars. I was inclined to give it a chance due to its popularity; however, I decided to drop it after the first two season. I stopped somewhere in season 3. Why? I couldn't deal with the drama. Every step they take, they are always 10 steps behind "A". Every win turns into a major setback. And while that keeps the show going, it was a bit too much for me. It's not that its that unlike other shows I've enjoyed in that, or other, areas. It is just that the characters and plot twists made it less enjoyable to me. It's just my personal preference. I did not want to spent my time on this particular show and all its seasons. That being said, I really like some characters, among which Aria and Caleb.
Next up, A Series of Unfortunate Events. I mentioned that I was going to watch this during a previous update. And I gave it a chance, I watched the first four episodes. I was really excited about it due to the cast, and my experience with the film years ago (which I loved). But boy, this show was really boring and cringe-worthy if you ask me. I really hoped Patrick Harris would be able to pull it off, but it's just annoying, which might explain why we haven't heard anything about a second season.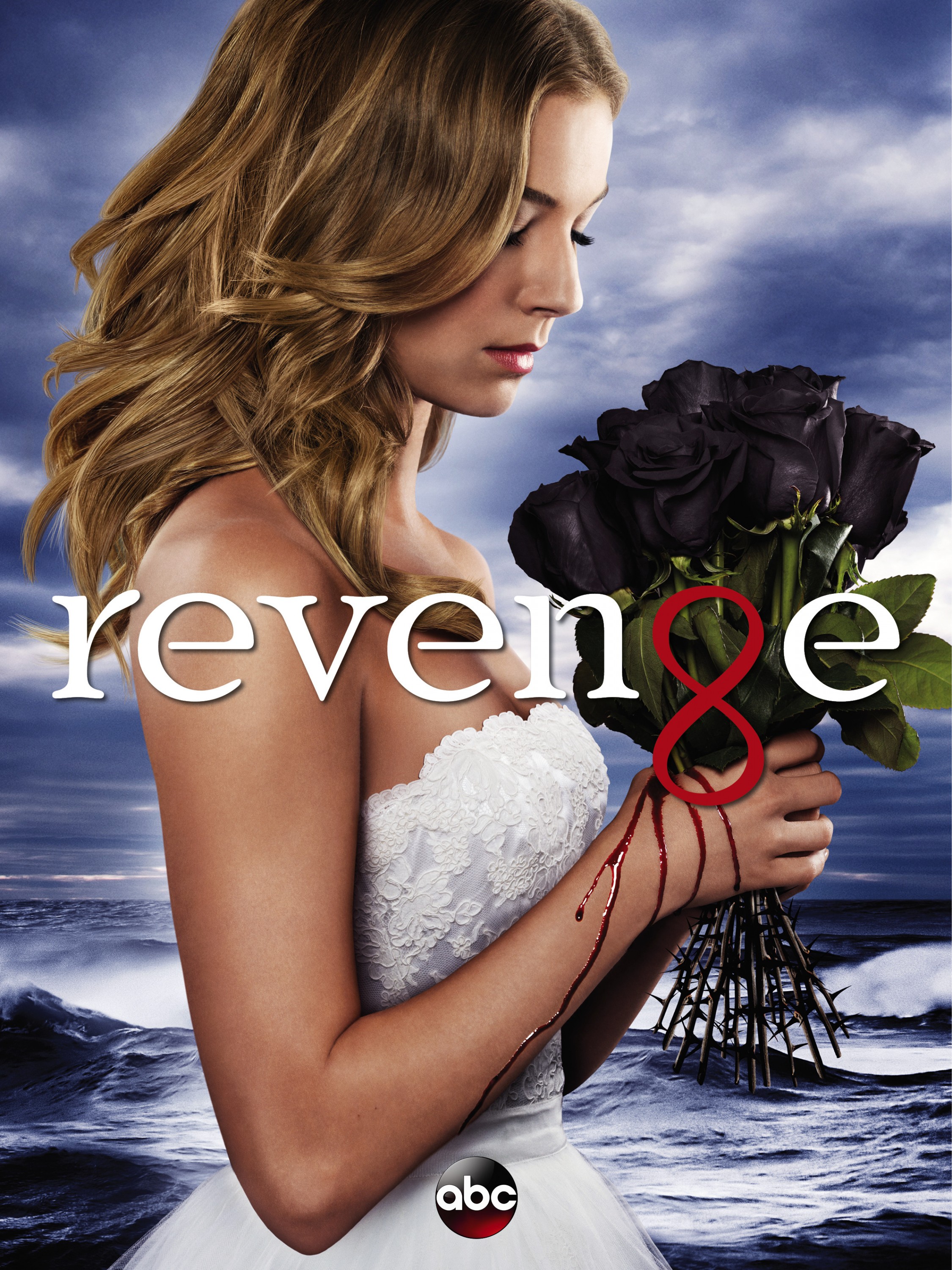 Which brings me to Revenge. I don't remember if I wrote about this show before, but in the beginning I was a faithful watcher. I even, at one point, got Fabian to watch it with me. But the problem I faced with Pretty Little Liars was also an issue I had with Revenge. It just went on and on, the same issue never finding a conclusion. For example, with Riverdale, they deal with a murder in the first season and move on to other issues in the second season. In Revenge, we have the same issue until the very end of he show. A daughter seeking vengeance, as her father was framed and murdered. My issue is that it goes on for four seasons and there aren't an awful lot of 'wins' or resolutions. In the end, I just read the wiki page for the summary of the last season because I couldn't be bothered to watch it all. And I'm happy that I didn't waste more time on it than I already had. That's not to say that the plot wasn't promising and cool in the first season or so, it just dragged on for longer than I could stomach.
Scream Queens
is one of those shows that doesn't take itself too seriously. It's meant to be comedic, and over the top, which it certainly is. It reminded me a lot of the Scream movies (which was kinda the idea I think). I enjoyed the first season, it wasn't my favourite, but it was enjoyable. The premise was interesting in the first season, but I think I would have liked it more if it hadn't been as comedic as it was. I liked the drama of it, just not the extreme exaggeration of it. I expected a bit more with the cast, as it features a few well known actors. So it was a tat disappointing when it didn't go where I hoped it would. I finished the first season, because I needed to know (as I said, I liked the plot), but after that I was done with it. I watched the first two episodes of the second season and left it at that. It was just a tat too much.
Next up is
American Horror Story
. While I enjoyed the first season (Murder House), I heard the second season wasn't as good. But that's not the reason I didn't watch it. I watched the first episode of Aslym, but it is just a tat too freaky for me. I moved on to the third season, Coven, which I also have some difficulty with, for different reasons. I haven't quite given up on it yet, but I think I might have expected a tat too much of the show. I expected more drama, but it also has a slight exaggerated undertone. And while there is nothing wrong with that, it is not what I was expecting or hoping for. I will finish Coven and probably move on to Hotel (because I really want to see Lady Gaga in the role she won a golden globe for), but thus far I'm not impressed.
For years I was a bit The Vampire Diaries fan. And while I struggled with the last few seasons, I did enjoy and finish it. When they announced they were going to do a spin-off on The Originals, I wasn't too excited. I'm not sure why, as I loved some of the characters. Yet I didn't quite give it a chance when it first came out. I gave it a chance, however, once TVD concluded. But, much like I expected, I wasn't impressed by it. I think that TVD was enough, especially as I struggled with the last few seasons. At some point, you gotta quit while your ahead. I think TVD waited too long, dragged on for too long. I didn't feel the need to continue watching The Originals, regardless of the characters.
Now, The Office is a special case. I haven't really met anyone who didn't like the office (other than Fabian, but we watched it together). Which means I was very hopeful, and I might have had high expectations because of it. Nevertheless, we did not enjoy it. I don't know if it's just not my kind of humour, but I just couldn't get into it. We got bored watching the episodes, waiting for it to have impact, waiting for some kind of spark. But that didn't happen. So we ended up deciding to give up. We much rather watch something else. I was really sad about it at first because of my high expectations, but sometimes things just aren't for me. And this one one of those situations. We gave it a good go, but it just didn't click. Ah well. That's it for today!