Over the past few months, I've been albe to catch up on some series and binge a few new ones. Most of this was done right before going to England, and the first few weeks in Norwich. Below I will list the series that are worth mentioning. Some of them I watched together with my boyfriend (which meant very close communication once I arrived in England, but it made him feel closer to me). I also watched Planet Earth, Frozen Planet and Blue Planet with him while in Norwich, but I cannot really add anything on plot. The images are amazing and definitely worth watching!
Firstly, I'd like to mention fourth season of Black Mirror. Though it would be difficult to summarise the quality of show, due to the diversity of the episodes. So I'll try to be swift while discussing some of the episode, individually. The first episode, USS Callister, dictates a situation in which a man creates his own digital universe while using other people's DNA. The real people remain unaware; however, the DNA samples become their own people who are under the impression that they are real due to their memories and feelings. It is quite cruel and disturbing, and raises a lot of ethical questions.
Arkangel, the second episode, raises different ethical questions in terms of parental supervision, in this case by the use of a camera installed within the child's brain which can also restrict what the child sees (I definitely recommend this episode). In the fourth episode, Hang the DJ, which is about a dating program designed to find you true love. Very interesting and oddly realistic (though you wouldn't expect this when watching the episode, initially). The last episode of the season, Black Museum, is very well developed structurally, however I feel like it might have been a bit more enjoyable had they spend more time on the plot and how it is put together (still really disturbing!).
Secondly, I would like to discuss Skins, somewhat less recently developed. Years ago, my brother advised/asked me to watch this show as he felt I would probably enjoy it; however, I never got around to it, until now. It takes part in Bristol and surrounds teens in college (which is a education system between high school and uni in England, apparently). It has seven season, and deals with three different generations of teens.
The first two generations are wild, depressing, intense and captures the general feeling of adolescence (though over-dramatised).
I have been told that it does not correctly represent British youth, but it nevertheless is very grabbing and interesting.
Season 5/6 are not as good as the rest. This particular generation lacks well developed characters and the vibe that I associated with Skins (in the first two generations). The last season reunites the viewer with some of the characters from the first two generations, and introduce us to their lives years after the events of the first few seasons. They have the same vibe: dramatised reality that comes across as depressing. I understand why my brother recommended it to me, though I am happy that I did not watch it as a teen.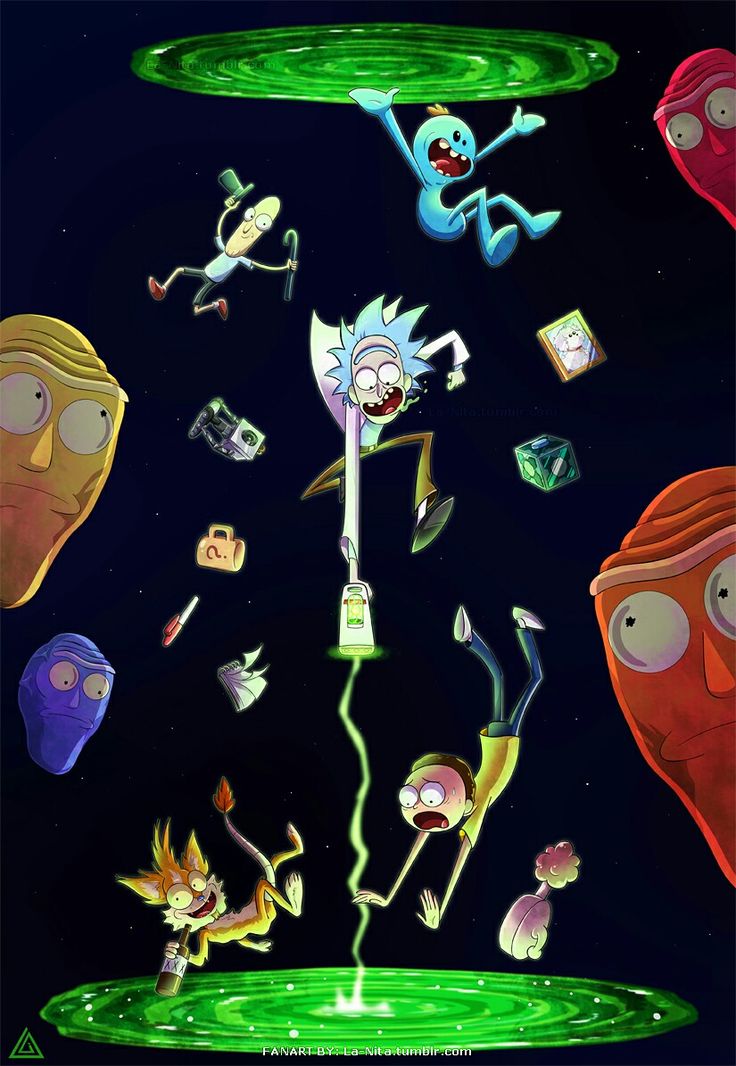 Fabian and I also watched Rick and Morty together. Previously, I'd already seen the first episodes about three times, but was never interested in watching the rest of the show due to the general feeling of "what the fuck is going on!" After having watched the first three seasons, I have to say that this is still my most prominent reaction to this show, but then it is part of it as well. Often it is really funny, interesting, disturbing and philosophical. However, some of my opinions have changed as the series progressed. In the beginning I preceived Rick as an annoying character, and I was unable to look beyond his alcoholism, arrogance and selfishness, yet there is more to him than that. He keeps broadening the edge of "caring" which keeps the viewer interested. Or at least, that's what its like for me. Also, I really enjoy the use of different dimensions and how these interact. I don't necessarily think it lives up to the my expectation due to its popularity, but I did enjoy watching it.
After having finished Downton Abbey last year, I decided to watch The Crown as it is recommended (on netflix) as resembling Downton (though also partially because I love Matt Smith). The show picks up not too long after the war, as Elizabeth's father is slowly falling ill dies prematurely, which causes Elizabeth to become Queen earlier than she hoped and imagined. She feels somewhat unprepared and it has a strain on her marriage to Philip and her relationship with her sister. When watching the show I realised, though a few decades had passed, it is still relatively similar to Downton Abbey in terms of decorum and how the court functions (marriage, rules, divorce, etc). It is both unsettling as it is fascinating. Hard to imagine now, and it surely made me wonder about affairs surrounding Diana. Even now, with the new engagement in the royal family. I also wonder if it resembles Dutch traditions. Nevertheless, a captivating show, very realistic (of course I don't know how close it is to the truth as I do not know enough about the Queen, but it comes across as very real).
War & Peace is another show that was recommended to me due to similarities with both Downton and The Crown, though in my opinion it more closely resembles Downton than it does The Crown, due to the inclusion of Russian revolutions and royals who have fled to Britain. Funnily enough, it is Lily James' character in Downton, who familiarises herself with the Russians, while she portrays one of the main characters in War & Peace.
Nevertheless, the time difference spans about a century between those two series. War & Peace dictates a tale of a couple of rich families in the time of Napoleon's advances in Europe and against Russia. As it is a mini-series, it moves along quite quickly; however, there is a lot of great detail in it and it is told in a very fascinating manner. It somewhat reminded me of Les Misérables (without the singing). Also the acting is impeccable (which could be expected do to the (well-known) cast)! I keep wondering if I'll ever come across a film (or such) in which Lily James does not manage to captivate me. I was a tat surprised by the power structures in this film, which made me wonder whether it is the same in the novel. It seems as though women have a lot of power in these novels (at least certain women), especially in higher circles. Especially as it is set in a time in Europe around Austen's time, I found myself quite taken aback by their vocal manner towards man of high standing. But it remains a work of fiction and, as I said, I haven't read the book. Still, I highly recommend the show, and as it's only 6 episodes it doesn't take an awful lot of time to get through.
Now, as I was looking for something else to watch, and I am a tat limited to what is available on Netflix, I decided to start with A Series of Unfortunate Events (the series with Neil Patrick Harris). I've only watched the first two episodes so far, but thus far I'm not that impressed by it. My brothers and I saw the film that came out years ago. I remember enjoying it but even then I wasn't that impressed. I have to say though, boy do they two actresses look alike! Anyways, the first two episodes felt a tat repetitive, and I'm already quite annoyed by the show due to it's stressing over and over and over again how unfortunate these kids are and that it's not getting any better. I get it, just let the show play, you don't have to keep telling me! Let me see for myself. I am quite impressed by the cast, as there are a few rather famous actors in the show and they probably had loads of fun with filming it. But I'm not too hopeful for this show and how I'll like it.
I'm also currently watching The Leftovers (as recommended to me by my friend Sam). Created by the co-creator of Lost, and it certainly has that vibe to it in some elements. For example, the viewer is given pieces of information as we go along, enough to keep them interested, but not enough for them to actually know what's going on. Much like Lost, also, I cannot binge this show. It is very heavy in the themes it addresses and the way in which it is told (as illustrated by the image I've included). It's only three seasons and I'm almost at the end of season 1. Sam has informed me that the ending isn't like Lost, so that's comforting. The synopsis is as follows: "Three years after the disappearance of 2% of the global population, a group of people from New York struggle to continue their lives, while they cope with the tragedy of the unexplained nature of the event." However, this doesn't even begin to cover the scope of the show. A lot is happening all at once, but it is not too dramatic or chaotic. Just a tat confusing. Every answer, provides a series of new questions.